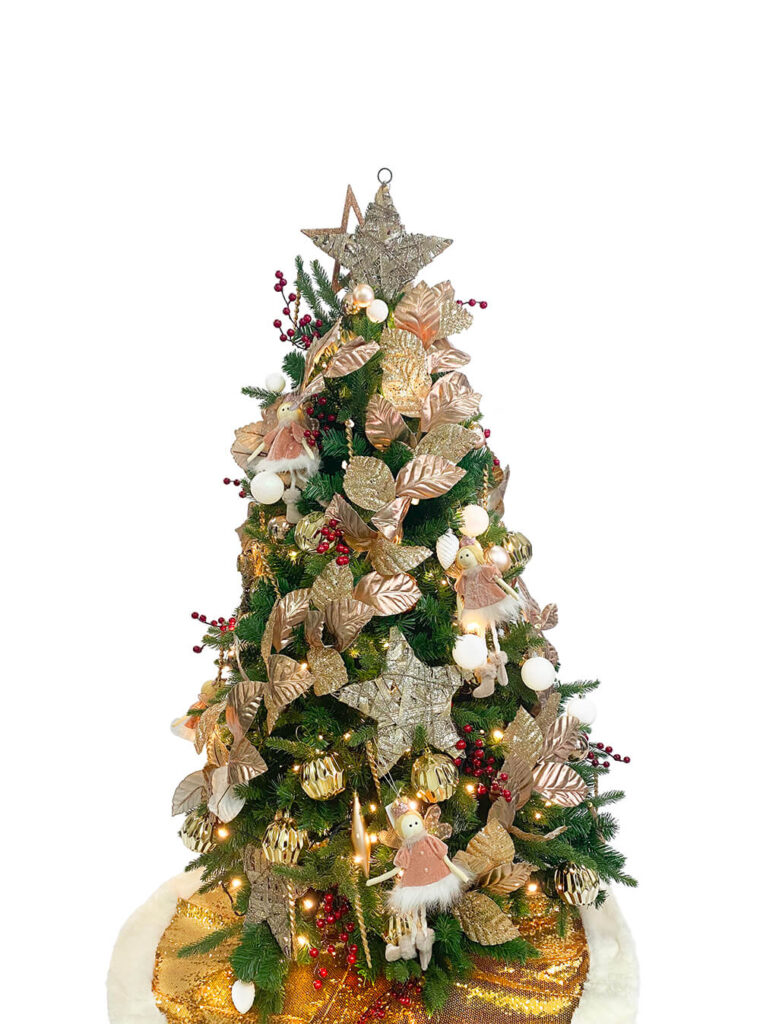 As we will be spending the holidays home, why not gather the family around the Christmas Tree, and assemble it together with our curated bundle tree sets. Make it an activity with family or friends!
The rose gold trend is not going away and increasingly becoming a classic. Embrace this delicate and stylish color and have a rose gold Christmas tree this year for a soft and sophisticated look. This exquisite looking beauty is adorned with luxurious looking foliage and complementary rustic looking stars. This pre-decorated tree is not just a stylish but also a cute one, accented with adorable dolls, making it suitable for all
Enjoy the labour of your success by sipping hot chocolate and sharing stories around the tree. This tree will be an unforgettable centerpiece for many more Christmases to come.
Don't worry about what to get, we'll provide everything! All you need is some little elves to hang up your ornaments and enjoy!
• Brand new and high quality
• Bundle Set available in 5ft & 6ft tree
• Hinge Structure for easy assembly and storage
• Durable stand to hold the tree
• Authentic looking tree
• Great decoration for indoors or outdoors
• Pre-decorated for that Instant Christmas ambience without the mess
• Easy Storage